Here we go again.. it's that time of the year
I'm sure you've heard that before when you pick up the phone and answer a call from a withheld number.  I think it's worth talking about this scam that hits our homes – and wallets – time and time again, and especially at this time of the year when Santa is due to do his rounds..
It generally goes like this (in a hard to understand accent)…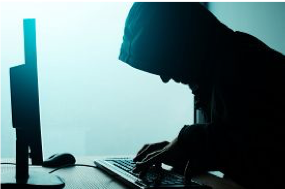 Them: "Hi, can I speak to Mr. James"?
You: "I'm sorry, there's no-one here called Mr. James"
Them: "Ahh, that's okay, I'm from Microsoft and we have detected a virus / malware on your computer spreading it out onto the Internet and infecting others machines"
You: "Oh!, Really?  What do you want me to do"…
It then generally descends into 'Them' pointing you to a website that you can download their software that will let them remove the virus from your computer.  Once you download and follow their instruction to install this 'miracle' software, you have inadvertently given them remote access to your computer where they will quickly install the virus / malware they told you was already on your computer.
One of two scenarios will generally now play out…
Your computer will become part of a botnet (a great collection of computers on the internet that can then be commanded to do all sorts of nefarious deeds like hack other computers, infect other computers or mine bitcoin etc.
Your computer will be infected and then the rep on the phone will tell you this and offer to help you remove it for £££'s, wait until you pay up with your favourite debit or credit card (which they will generally keep the details of, allowing them to use your card some more later on), put the phone down on you and leave your computer in an unusable state.
ParadigmIT's Tips for dealing with these scammers

A few things to remember when you get a call like this…
There are millions of PC's out there running Microsoft Windows – and Microsoft have no access to your computer, ever.
How do Microsoft even have your number?
Would Microsoft have time to call you? And even if they did, and there was a virus on your computer, see the first bullet point…
Knowing these three things, you can see that Microsoft wouldn't call you. Ever.  This must be a scammer.
Best thing to do when you get a call like this, hang up the telephone, and if you have a facility on your phone to block the number that's calling you, do that.
Never do anything to your computer with instructions provided over the telephone – unless you know the person and trust them!
It's very simple to deal with these scammers – now here's some of the organisations that these scammers claim to be from…
Windows Helpdesk
Windows Service Center
Microsoft Tech Support
Microsoft Support
Windows Technical Department Support Group
Microsoft Research and Development Team (Microsoft R & D Team)
What do I do if I've already done what they ask?
Change your computer's password, change the password on your main email account, and change the password for any financial accounts, especially your bank and credit card.
Scan your computer with the Microsoft Safety Scanner to find out if you have malware installed on your computer.
Install Microsoft Security Essentials. (Microsoft Security Essentials is a free program. If someone calls you to install this product and then charge you for it, this is also a scam.)
Call your bank or building society to check that everything is in order.
How can I report these scammers?
Keep safe out there!