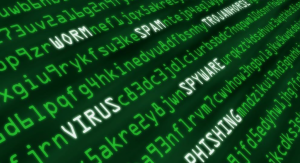 I guess we've all heard about this malware attack that's hitting us now – very scary stuff – and I hear you ask yourselves:
Will this affect me?
What do I do if I get infected?
How do I stop myself getting infected?
Three very important questions I'm sure are on everyone's tongue today – and where there are very definite answers:
It could affect everyone, but thankfully there are things that you can do that will reduce your risk, if not remove it all together.
So, what do I do if I get infected?
The answer to this isn't all straightforward.  You will need someone who is experienced with reinstalling your data and Windows back to a state before the infection (a process called restoring) or someone who can do a complete re-install of Windows from scratch.  You will of course need a recent backup of your data (documents, pictures, music and videos etc.)  If you don't have a backup, the question that pops up is why not?
One thing that you must not do is pay the ransom – this just funds the criminal(s) that perpetrated this hack in the first place and allows them to continue with further attacks in the future.  Most of these people are tied to organised criminal gangs.
<Shameless_Plug_Time>
ParadigmIT can help you with some of these issues – get in touch with us!
</Shameless_Plug_Time>
How do I stop myself getting infected?
This is easier than you think.  Here's my list of top tips
Install Virus protection
This is a must.  ParadigmIT have seen many computers—especially home computers—that don't have anti-virus/malware protection. This protection is a must-have first step in keeping your computer virus free – and this includes Apple Mac computers!  You also need to keep the virus protection you have installed up to date.  This is usually automatic whenever you connect to the internet.  There are many free virus checkers out there to download and you can look here for a review of some of the best from the Techradar blog.
Run Regular Anti-Virus Scans
Set up your software of choice to run at regular intervals. Once a week is good, but don't wait much longer between scans. Your computer will run a bit slower while your anti-virus software is running. One thing to do is to run the software at night when you aren't using your computer, but as we often turn off our computers at night, and so the scan never runs, set your anti-virus software to run on a specific night, and always leave your computer running on that day. Make sure it doesn't shut off automatically or go to sleep.
Keep up with Windows Updates
Microsoft and Apple both supply updates to your operating system (Windows or MacOS) and you should make sure that when you get notified, you install any updates promptly – this will keep the security of your operating system current.
Secure Your Network (WiFi)
Make sure that when you get your broadband router that you follow instructions supplied with it to change your default WiFi password to something more secure.  Also make sure that you change the wireless encryption to at least WPA2 – this will make sure that all your data flying over your network in the house is encrypted and cannot be seen by hackers.  Also make sure that you change the administrator login to your router to a more secure password – don't leave the default password in place!
Think Before Clicking!
Avoid websites that provide pirated material like bittorrent sites. Do not open an email attachment from somebody, or a company that you do not know. Do not click on a link in an unsolicited email. Always hover over a link (especially one with a URL shortener) before you click to see where the link is really taking you. If you must download a file from the Internet, an email, an FTP site, a file-sharing service, etc., scan it before you run it. A good anti-virus software will do that automatically, but make sure it is being done.
Backup your files (and… BACKUP YOUR FILES!)
This is the most important tip we can give you.  If you have a backup of your data (documents, pictures, music and videos etc.) then you can do a re-install of Windows or MacOS and copy your backed-up data into the correct place again.  This means that you can recover from a virus or malware disaster more quickly.  There are a lot of cloud based backup services available (Microsoft OneDrive, DropBox, Box and Google Drive to name a few) and most of these will give you a free account and free storage that you can use to copy your data to.
For more information about backing up your data, there's some good information from the QuickandDirtyTips blog.