The trick is choosing the right gadget, not just buying it because it's the latest thing.
Let's take my Apple Watch as an example.  What benefit is it to me?
Known to being partial to buying a new gadget and usually favouring an Apple gadget people were surprised when it took me almost 2 years to buy an Apple Watch.  In fact because I always carry my iPhone I'd even stopped wearing a watch.  Now I have one on my wrist every day, and to be honest it doesn't even look like a watch, which was one of the things that originally put me off.
So why now?  What changed?
My sister-in-law bought one and after 'playing with it' I was hooked and bought mine a week later.
There are two major benefits so far:
The activity rings
The ease of using RunKeeper as my fitness tracker
As with all gadgets their usefulness is down to the user, and how they interact with it.
The Apple Watch, Fitbits, Garmins are all great in their own way, and all measure and prompt you to do various things really well.  But, they can't make you actually do them, so you have to be susceptible to being prompted.
I've noticed a number of advertisements about the Apple Watch's 3 activity rings over the past few months.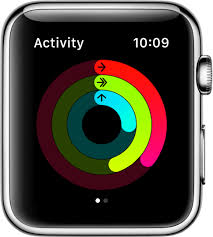 They're a prime example for me.   The watch's 3 starting goals are:
Burn 400 calories by moving every day
Do 30 mins of exercise every day
Stand for a minute every hour 12 times a day
I've been known to sit in front of my computer working for hours on end, not taking regular breaks.  As a result I've been a regular client at Knots Away Massage Therapy and In Touch Therapies due to pain in my shoulders.
As much as I know I should stand up and move away from the screen every so often I don't, yet when the watch prompts me I actually do it.  So is there a link between me not having so much pain in my shoulders over the past few months?  If this continues then the watch will have paid for itself by the end of the year 😄
As an added bonus, having been in London for a couple of days I found the ease of using my Apple Watch as a means of contactless payment was great.  No longer did I have to have my phone out and ready, or a contactless card in hand.  It made getting off and on the DLR and the Tube so much easier!
It's interaction with with Runkeeper means I can start tracking my runs and cycles by simply using the watch.  My phone sits in my armband and I no longer have to mess about trying to set the activity off when it's already strapped to my upper arm.
What about other gadgets?
What other gadgets do I spend money on because I am too lazy to do things myself or to prompt myself?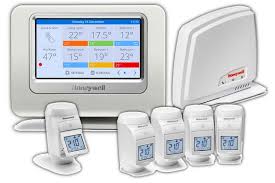 British Gas's Hive – lets you switch the heating on and off whilst you are away from home.  Honeywell's EvoHome does the same thing but also allows you to add individual radiator controls so rather than setting one temperature for the whole house you can control individual rooms.  The individual controls let me heat rooms only when I'm actually using them.  When I turn the heating up because it's turned cooler I'm too lazy to go into other rooms and turn the radiators down, even though I know I won't be using those rooms for a few hours.  With EvoHome I can turn up the temperature in just the room I'm using.  It took just 18 months for me to save enough on my heating bills to cover my initial investment.  Since then everything is a saving.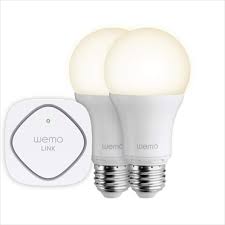 What else?  Using WeMo allows me to remotely switch on the light at my front door when I'm heading home after dark, no longer do I switch the light on in the daylight when I go out knowing I won't be back until dark.
I replaced my kettle with a tap 'gadget' that provides instant boiling water.  I no longer get up to make a drink and then get distracted when the kettle is boiling so that in the end I've  boiled the kettle 2 or 3 times before I actually make that drink.  This gadget will probably take longer to pay for itself, but knowing I'm easily distracted then it's perfect for me.
So, as I said, with all the gadgets out there, the trick is knowing yourself and buying the gadget that works for you, not just because it's the latest craze 😉